Institutional
Kinetic clients include every level of government as well as non-profit societies and community associations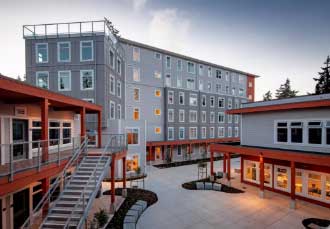 Educational
Delivering high-quality learning environments and support buildings has been a Kinetic specialty for nearly four decades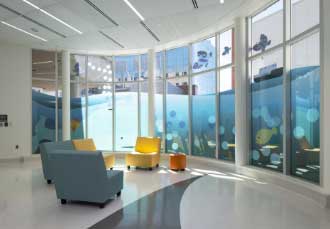 Healthcare
Kinetic has been building facilities for acute, ambulatory, complex palliative, and primary care since its inception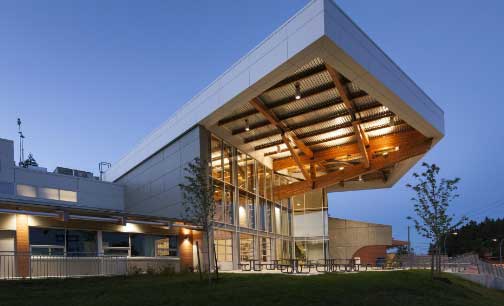 Sustainable
Development
Kinetic makes major Pre-construction and Construction Phase contributions to sustainable development projects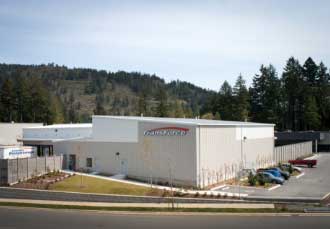 Industrial
Kinetic has constructed many industrial projects from simple storage buildings to complex manufacturing facilities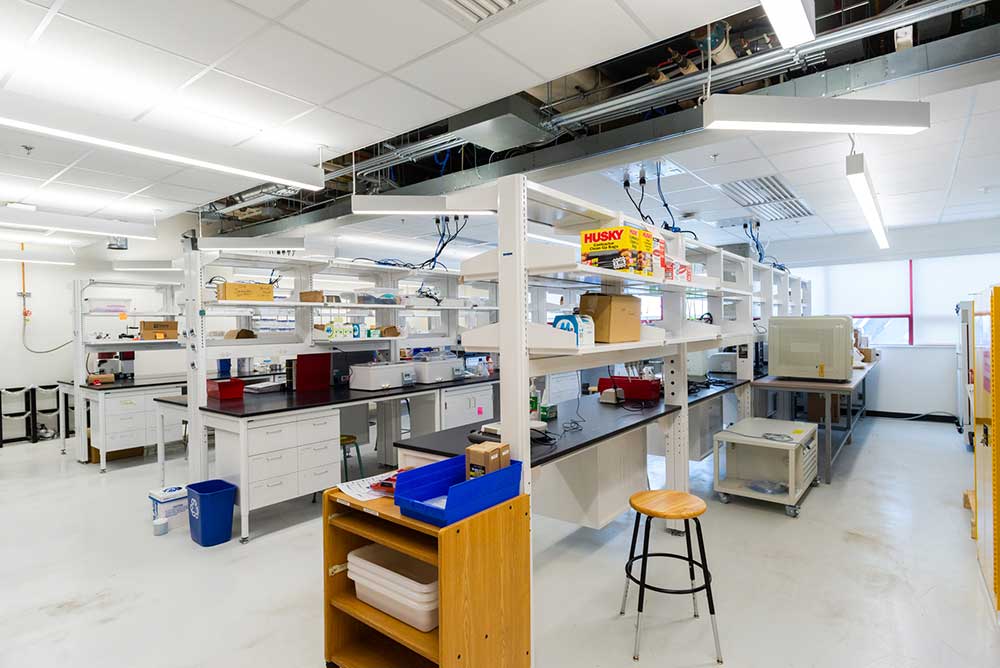 INSTITUTIONAL
Kinetic clients include every level of government as well as non-profit societies and community associations
We purposefully design and construct institutional buildings to achieve our clients' goals and exceed their expectations. Kinetic has the experience and expertise to construct, renovate, and upgrade institutional facilities. Our proven institutional project experience includes fire halls, recreation centres, Coast Guard facilities, government facilities and offices, libraries, air and sea terminals, places of worship, theatres, defence facilities, prisons, art galleries, museums, community centres, and municipal halls.
COMMERCIAL
Kinetic sees itself as a partner in the success of our clients' business ventures
Kinetic has constructed facilities for many commercial clients with a variety of needs and objectives. We have worked with property developers, REITs, retail chains, food service providers, property managers, and independent proprietors.
Our commercial construction projects have included shopping centres, office buildings, box stores, warehouses, auto dealerships, restaurants, and office and retail store fit-outs.
Our clients value our reliable cost estimating and cost control services and depend on our practical experience in transforming their concepts into viable business assets. We strive to provide the best value for every dollar of our client's investment.
MULTI-UNIT RESIDENTIAL
Kinetic has constructed a full range of multi-unit residential buildings, from low-rise tenements to high-rise towers
We have been primary participants in many multi-unit residential construction projects, ranging from low-rise wood-frame buildings to high-rise concrete structures.
Our clients include property developers, private investors, non-profit organizations, post-secondary institutions, and institutional investors.
Kinetic multi-unit residential projects have addressed many housing needs, including the following:
Market housing projects for townhouse developments and low-rise, mid-rise, and high-rise condominiums
Social housing and subsidized housing for assisted-living, student dormitories, seniors' housing, family housing, special needs housing, and supportive and transitional housing
View our residential projects >>
View our Affordable Housing projects >>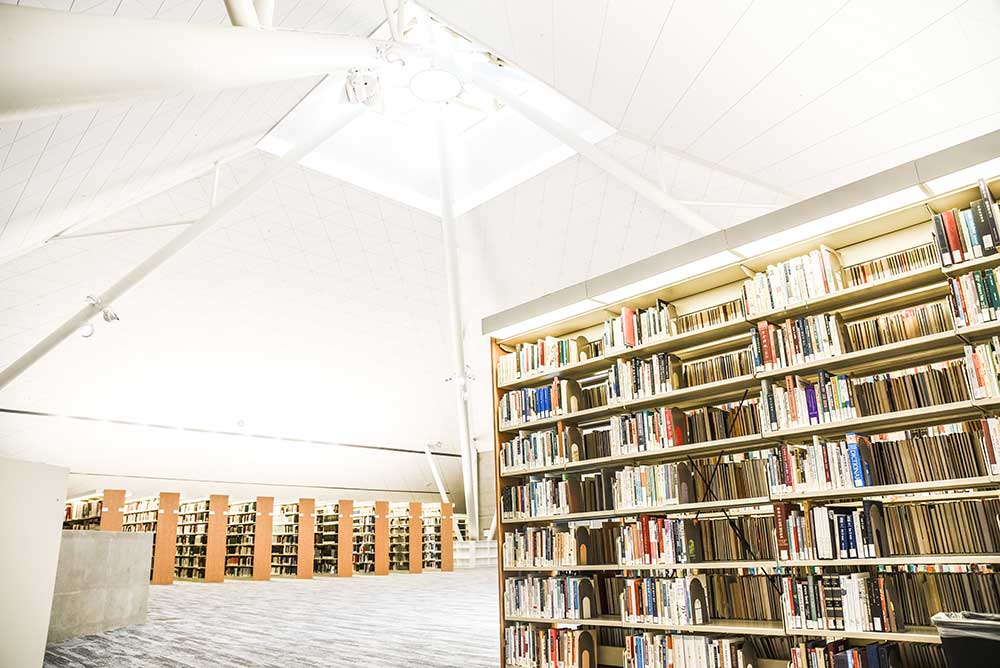 EDUCATIONAL
Delivering high-quality learning environments and support buildings has been a Kinetic specialty for nearly four decades
Kinetic has constructed many educational facilities, from elementary, middle, and secondary schools to post-secondary institutions.
We serve a variety of clients, such as public school districts, universities, colleges, technical schools, and private schools.
Our educational construction projects include not only academic buildings but performing arts theatres, sports facilities, student dormitories, libraries, teaching and research laboratories, technical and trades training facilities, and lecture halls.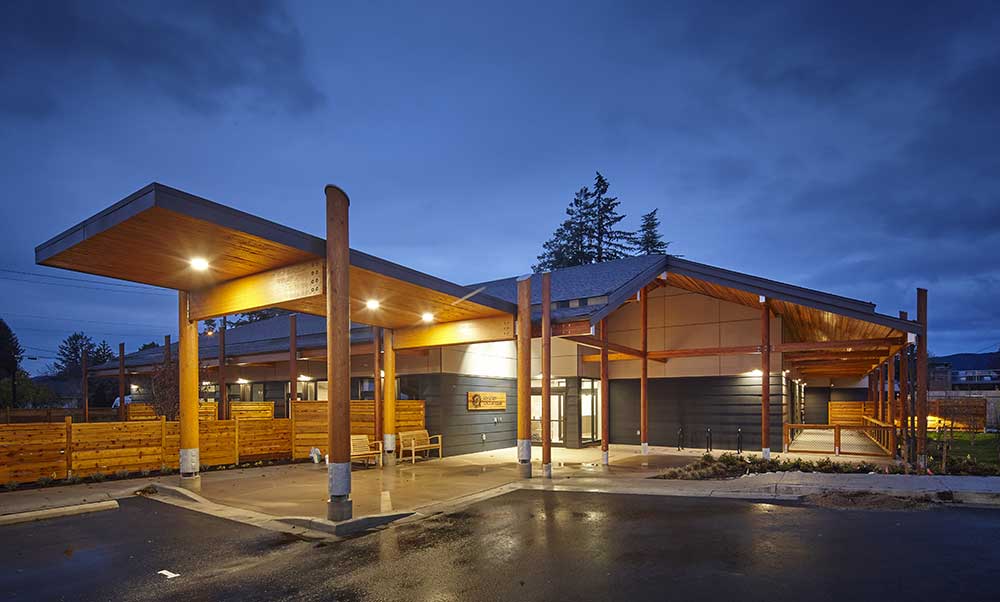 HEALTHCARE
Kinetic has been building facilities for acute, ambulatory, complex palliative, and primary care since its inception
Modern healthcare facilities are complex. The specialized skills required to construct these facilities are best learned by working with experienced healthcare providers, operators, and designers across a breadth of healthcare construction projects.
Kinetic has amassed a wealth of knowledge and expertise after almost four decades of BC construction experience, including a wide range of healthcare facility construction projects. Having worked with several regional health authorities and non-profit societies, Kinetic is recognized as a leader in healthcare construction.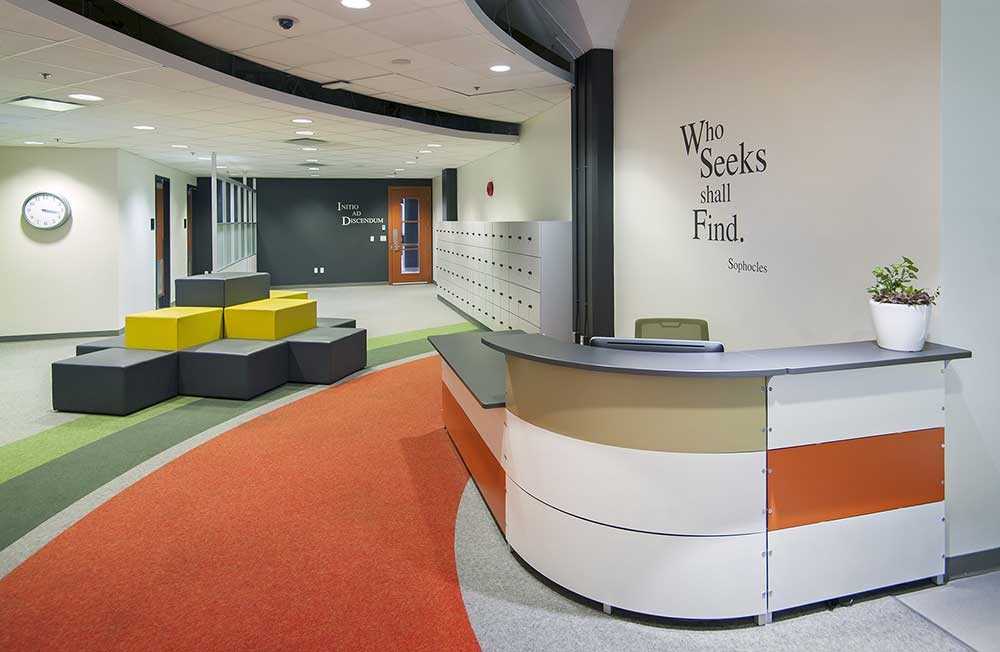 TENANT IMPROVEMENTS
Kinetic has completed numerous projects of various sizes for commercial, industrial, and institutional tenants
We have substantial tenant improvement project experience that spans many public and private industries, including restaurant chains, retail stores, supermarkets, financial institutions, non-profit societies, crown corporations, and government agencies.
Kinetic's tenant improvement projects have covered the following broad range of buildings:
Commercial banks, restaurants, offices, retail stores, supermarkets, and box stores
Industrial warehouses, distribution centres, light manufacturing facilities, high-tech manufacturing, freight forwarding depots, and processing plants
Institutional offices, shops, special purpose warehouses, and training facilities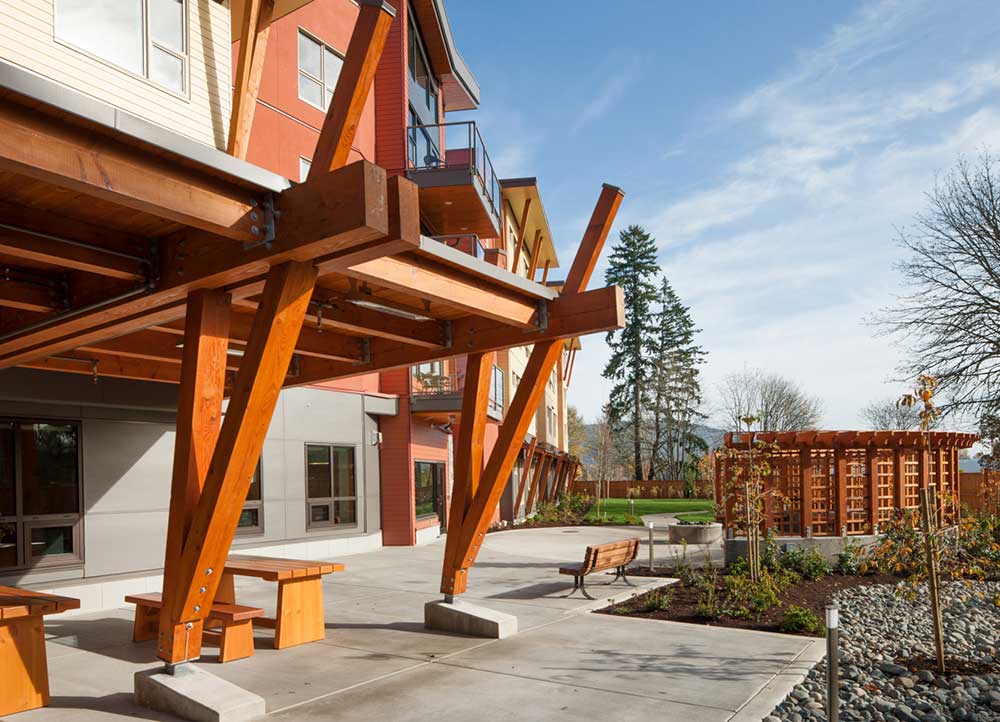 SUSTAINABLE DEVELOPMENT
Kinetic makes major Pre-construction and Construction Phase contributions to sustainable development projects
We help our clients achieve LEED certification within their prescribed budgets and take pride in delivering distinctive, pragmatic, and cost-effective sustainable construction solutions.
Sustainability is an admirable goal but having the practical experience to convert well-intentioned plans into high-performance buildings is essential.
Kinetic maintains an expert team of LEED Certified Professionals on staff, having the necessary experience to deliver LEED projects successfully and efficiently.
Our LEED projects include schools, post-secondary buildings, operations centres, multi-unit residential buildings, and offices.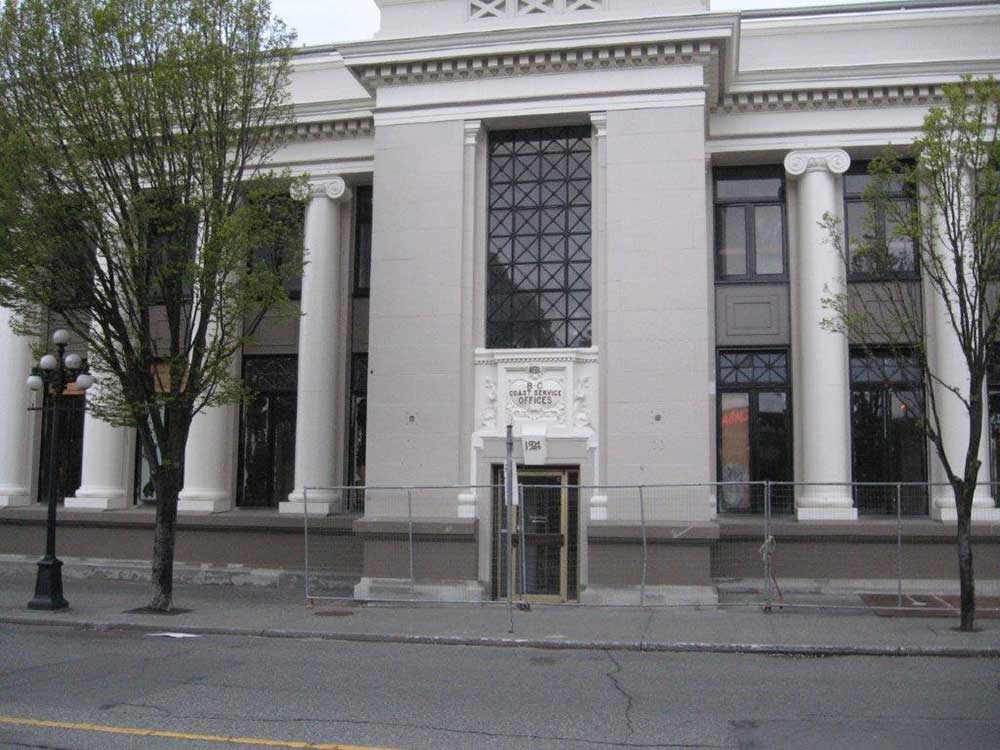 INDUSTRIAL
Kinetic clients include every level of government as well as non-profit societies and community associations
Kinetic has many years of experience constructing industrial building projects where our clients have relied on us to realize their visions for distinctive, practical facilities that promote productivity and offer high returns on investment.
Our clients are often property developers, manufacturers, wholesalers and distributors, high-tech fabricators, and freight companies, each with specialized requirements.
We have delivered building structures of many forms, such as tilt-up concrete, steel-frame, wood-frame, masonry, and cast-in-place concrete.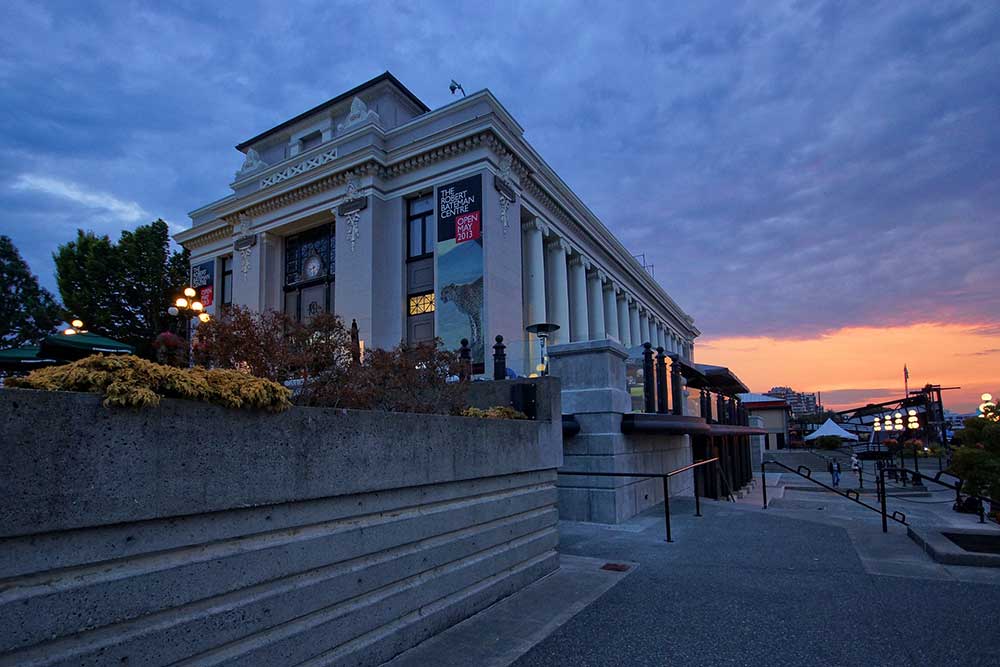 CIVIL
Kinetic has the highly skilled crews and management team to build specialized and exacting structures
Kinetic has a long history in civil construction, stemming from many different types of successful infrastructure projects.
Our management personnel have the experience to run specialized and exacting civil construction projects, and our professional teams have completed many types of concrete structures.
Our projects have included bridges, overpasses, water reservoirs, sewage treatment plants, pump stations, electrical substations, and distribution networks, retaining walls, hydro dams, plazas, and fountains.